This program offers support in 4 key life areas
Weight Loss System – 30 Day cleansing and fat burning system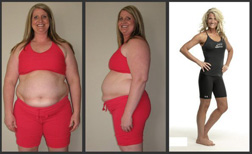 My goal is to put you in control of your health and to help you learn how to incorporate these nutritional products and healthy eating habits into your, and your family's, lifestyles.
Being on the cutting edge of nutrition and science behind these ground breaking products will put you on top of achieving your health and weightloss goals. Get started today!

Healthy Aging System and Telomere Support System
There's some new kids on the block with some very intriguing leading edge ideas on aging in the nutraceutical industry.  We're all going to age but we don't have to get 'old'.  If you're like me I do want to live a long enjoyable life, one that's full and enjoyable; but more importantly one that's not a burden on my husband Lee, or our adult children.
The Healthy Aging and Telomere Support System is a long term, flexible, program.  It was  specifically designed to combat the root mechanisms of aging. All designed to help you enjoy higher energy, lean body mass, youthful aging and an overall healthier lifestyle.
Energy System
This program is perfect for anyone who wants to energize their daily life.  We demand more of our bodies than we realize.  It's no wonder that we find our energy levels on empty so often with our lifestyles.  A body needs the proper fuel to function through the demands we put on it today.   Whether you want to increase your workout in the gym or a day out with the kids you'll find better energy throughout the day and overall improved health.

Performance System
Time in the gym, on the courts, or in the pool won't get you the results you want without the right nutrition. This pak is ideal for active people, elite athletes, even weekend warriors who want to take their fitness and athletic performance to the next level. Build a leaner physique and enhance your performance and recovery.
Business opportunity
Joining forces with a billion dollar health and wellness company is pretty exciting.  Great company, fantastic products, and perfect timing.  If you're interested in learning more let me know.